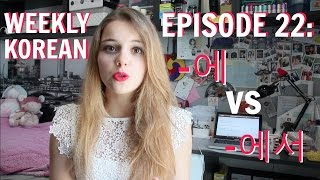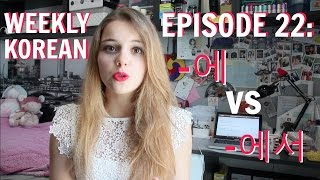 Episode 22: -에 and -에서 Explained!
Good morning lovelies! For some of you this topic may seem a little too easy but I always like to go back to the basics and make sure I understand why things are the way they are so today I decided to focus on our favourite topic and that is PARTICLES! Obviously we're not going to talk about all the particle cause that would take ages. Today let's just focus on 에 and 에서! -에 as Time marking particle: 일곱시에 일어났어요- I woke up at seven o'clock 친구가 금요일에 왔어요- My friend came over on F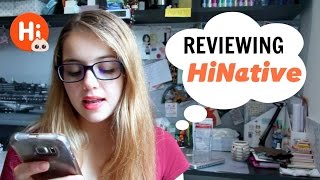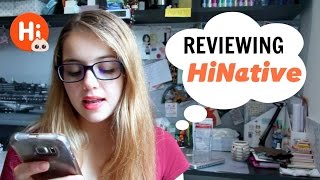 HiNative: Global Q&A Language Exchange App Review!
안녕하세용~! This week I decided to review a very useful app, which can help you get comfortable with not only Korean but many other languages! This app is called HiNative and it is a global Q&A language exchange service available in over 120 languages! Overall I was very satisfied with this app and I'm quite certain I'll be using it in the future when it comes to deciphering slang words or obscure phrases. *Apparently the ticket feature is only available for those who purchase th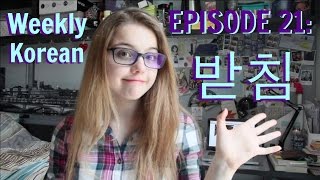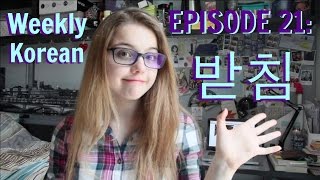 ~Weekly Korean~ Episode 21: 받침 Explained
안녕하세용~! I'm so so sorry for abandoning YouTube for like 2 weeks... or maybe even 3 weeks....... :O Second year of university proved to be much harder than I thought and I really had to get my mind out of everything, lock myself in my room and focus focus focus! Being the perfectionist I am, I just have to give it my 100%, which all you students should do too because studying is fun! :D (Yes, I'm that one weird nerdy person who loves to study) As for what we'll be covering tod