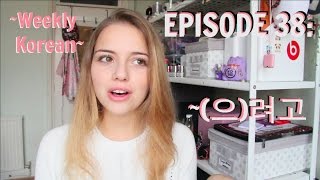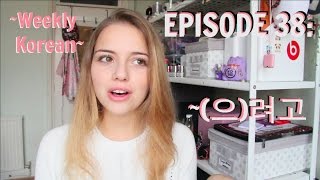 Episode 38: (으)려고 and 노력하다 "in order to try"
안녕하세용~! AH the last year of university proves to be harder than I thought ㅠ__ㅠ I have to do so many pages of reading I forget what it's like to not be in a constant state of reading. Nowadays I read EVERYWHERE and I still don't end up covering all the material I need to cover. Oh well, depressing things aside, these ~Weekly Korean~ episodes really help me get my mind off of university work and other stressful things so I'm very grateful to all of you who watch them and read m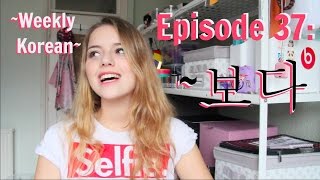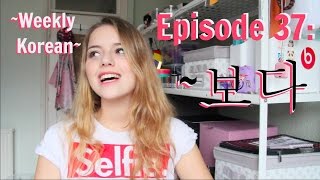 Episode 37: Trying things out with ~보다!
안녕하세요 여러분~!! The start of school year at my university has mad my life a total mess! Am I the only one who needs a ton of effort to adjust to a new schedule? Hopefully university will not interfere with my uploads *fingers crossed* As for what we'll be discussing today: remember the end of Episode 36? I gave you guys a sentence example with a special ending, which some of you may not have yet encountered in your Korean learning. This was the example I gave: 그렇게 하지 말고 내 말을 들어