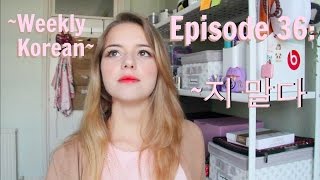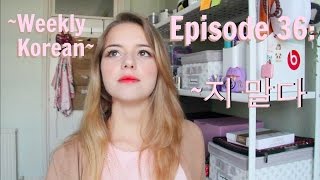 Episode 36: ~지 말다 Negative Commands!
안녕ㅇㅇㅇㅇㅇㅇㅇㅇㅇ 친구들~! I still feel bad about posting last week's blog super late so I'm going to post this one super early :D Hope you guys don't mind ㅋㅋㅋ Last week we went over how to make commands in Korean but we never discussed how to tell people NOT to do something, which is also a command, however, in Korean it is constructed a little differently. ~지 말다: In order to construct a negative command in Korean we need to add ~지 말다 to the stem of a verb like this: 운동하지 말다 자지 말다 먹지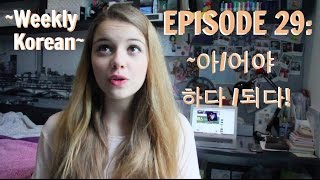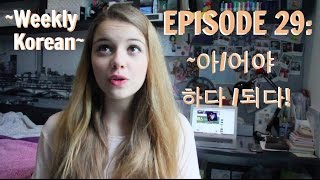 Episode 29: ~Weekly Korean~ Episode 29: ~야 하다 /되다!
안녕하세용~! I've been having extremely busy days lately due to apartment hunting and my dad flying all the way from Russia to visit me. After weeks and weeks of flat hunting and tons of stress I can finally say that I have a place to live next year! Wooooo~ And now that my dad's vacation is over, I can go back to my normal life of making Korean learning videos for you guys :) Today we'll be discussing a topic, which in Korean actually makes more sense than in English... or at lea