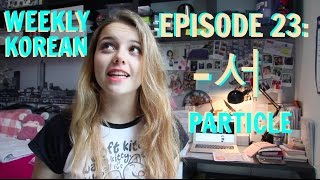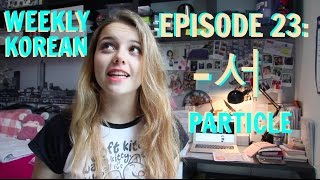 Episode 23: -서 as a Cause-and-Effect Particle!
안녕하세용~! -What does -서 do?- This little particle has the power to merge two sentences into one, serving as a 'because' or a 'so' equivalent. This particle illustrates a cause and effect relationship between two clauses of the sentence. -Where does -서 stand in the sentence?- -서 can be added to VERBS or ADJECTIVES, not nouns (!), in the 'cause' clause of the sentence. Basically, it'll all make sense in the examples :) Examples: 돈이 없어서 여행을 할 수 없어요- Because I don't have money, I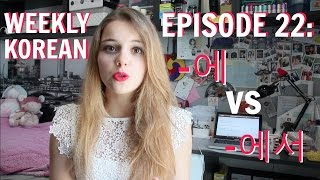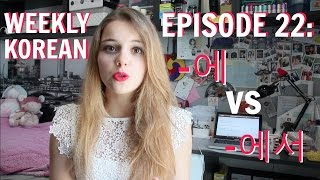 Episode 22: -에 and -에서 Explained!
Good morning lovelies! For some of you this topic may seem a little too easy but I always like to go back to the basics and make sure I understand why things are the way they are so today I decided to focus on our favourite topic and that is PARTICLES! Obviously we're not going to talk about all the particle cause that would take ages. Today let's just focus on 에 and 에서! -에 as Time marking particle: 일곱시에 일어났어요- I woke up at seven o'clock 친구가 금요일에 왔어요- My friend came over on F